This article on 'A career in IPR Law' was published by Legal Upanishad.
Introduction
Intellectual property rights in India mainly include Trademarks, Copyrights, Patents, and Design, etc. Intellectual property deals with various kinds of properties that are useful in different fields of work. It is necessary to choose the right category to advance in this field. Attorneys can either practice in all kinds of Intellectual properties or have expertise in a particular kind of property, for instance, a patent or copyright lawyer.
Intellectual Property Rights protect that which a human mind creates and are legally enforceable. Patents, designs, and trademarks are considered industrial property. The recognition and protection of these rights do not have a long history and even more so in India. Intellectual property is one of the fastest-growing professions in India. There aren't as many IPR lawyers in India as compared to other fields of law. Due to its expansion, intellectual property law is a wonderful choice if you're seeking a legal field to specialize in.
New and innovative ideas have become the basis of contemporary business and profit is mainly generated through the sale of concepts and information, rather than the sale of physical products. This article will give insight on how to become an IPR lawyer, qualifications, scope, different courses available, and the best-known firms to intern at.
Is IPR Law a difficult career to pursue?
IPR like any other field of law is challenging and many mistakes it as a plain sailing field of law. Moreover, territorial law applies to IP laws which make it difficult to take action against infringements that are done at a local level. The firms are also in the adapting phase. And so it is not easy to get placed in an IP law firm. Getting a placement in top IP firms is indeed difficult as there is a lot of competition but there are numerous prospects available in IPR that are mentioned below.
What are the major IP laws in India?
To become an IP lawyer one must have a good grasp of the laws mentioned below:
The Patents Act, 1970 (amended in 2005)
The Copyright Act, 1957
The Designs Act, 2000
The Geographical Indications of Goods (Registration and Protection) Act, 1999
How to Become an Intellectual Property Lawyer?
Take any stream in 10+2. Candidate with any stream in plus two levels is eligible for taking law at the undergraduate level.
Take Integrated BA/BBA/BSc/BLS/B.Com LLB.
Take LLM with Intellectual Property Law Specialisation.
Take MPhil/Ph.D.
Completing LLB and directly practicing is possible, it is recommended to at the very least get LLM as it will increase prospects.
Scope/Fields for IPR Law Students:
The package provided by top IP law firms[1] is between INR 70,000 – INR 1,00,000 at the entry-level to fresh lawyers, while tier 2 law firms pay between INR 40,000 – 70,000[2]. Smaller firms can pay between INR 25,000 – 40,000. The lowest salary for an Intellectual Property Lawyer in India is ₹1,58,029 per year. Partners with 10 years of experience can earn between INR 50 lakhs -1 crore or more.
Patent Agent salary in India with less than 2 years of experience to 13 years ranges from ₹ 3.6 Lakhs to ₹ 23.5 Lakhs with an average annual salary of ₹ 8.2 Lakhs based on 47 salaries. Intellectual Property Attorney salary in India ranges from ₹ 2.5 Lakhs to ₹ 19.2 Lakhs with an average annual salary of ₹ 4.5 Lakhs. But this annual salary is for a lawyer with adequate experience and skills.
Other than practicing as a lawyer- Becoming an IPR lecturer at colleges and universities is a great career path. IPR is typically offered as an elective in engineering and biotechnology courses. You can also work for any product development company, as an IP agent in many industries, or in hospitals, R&D labs, law firms, or start-ups. You can even establish your own IP company.
There is also an option of working as a lawyer or consultant in the entertainment industry[3]. The minimum starting salary is around 1 lakh and depending on the skills and qualifications you could earn a lot more. Due to a spike in the growth of the Indian media and entertainment industry, the need to understand and avoid infringement of Copyright, an IPR lawyer is essential.
Career Prospects after LLM Intellectual Property[4]
Art and Entertainment Lawyer.
Business Attorney.
Copyright Attorney.
Government Attorney.
In-House Attorney.
IP Litigator.
Patent Attorney.
IPR Law Firms
Niche Intellectual Property Offices comprise a group of Patent Attorneys and Advocates with longstanding experience dealing with matters connected with IPRs, namely Patents, Designs, Trade Marks, Geographical Indications, and Copyrights along with other office procedures with respective Intellectual Property Offices in India.
The best way to find a firm that suits will be visiting courts meeting lawyers there, and building connections. Try doing internships as many as possible regardless of whether the firm is Tier 1 or not. One of the best ways to learn while interning would foremost be to work under a knowledgeable lawyer who is starting his chamber or firm, you learn a lot from the firms that are in their initial phases.
Some of the IPR law firms in Mumbai
S&R Associates
Economic Laws Practice
Mulla & Mulla & Craigie Blunt & Caroe
Dua Associates
Some of the IPR law firms in Delhi
RRR Legal Advisors LLP
JMRK Legal Associates
AK Mylsamy & Associates LLP
Sujata Chaudhri IP Attorneys
Some of the IPR law firms in Bangalore
Fox Mandal
I.B. Law Associates
Rajkishore Associate
Singhania & Partners LLP
Link Legal
You can visit these websites to know more about different tier law firms: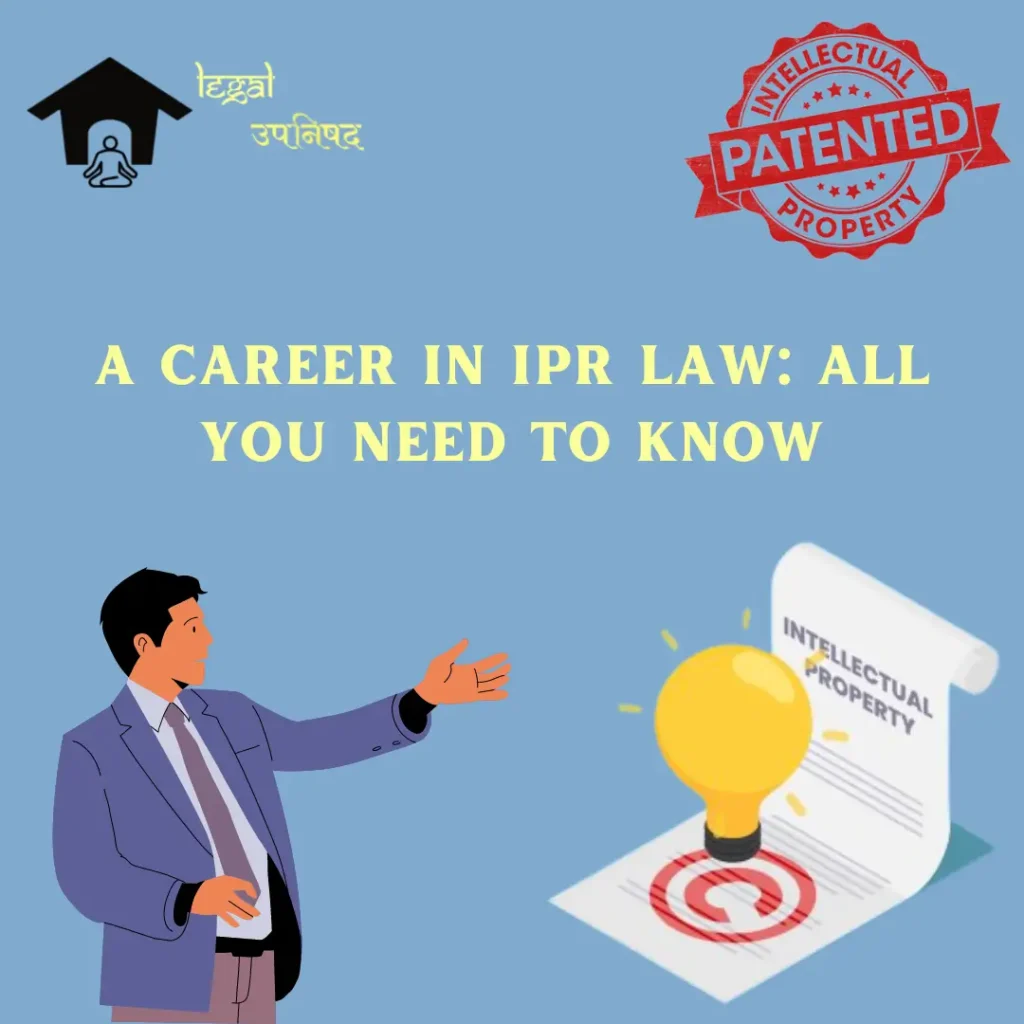 Suggestions
Is LLM in IPR worth it?
It increases your knowledge base and gives you strong foundations in IP law and theory but if you are looking for a tangible benefit, then the only thing I can think of is that depending upon the university; it might increase your chances of employment at the IP department of a domestic firm.
There are no best or worst law firms. Every firm has its pros and cons. I suggest you search boutique (small) law firms specializing in Intellectual Property Law where you want to practice and then find out from persons interned there.
Conclusion
As a fresher, it is better to practice under a Registered Patent Attorney in India. A good mentor will tell you about every procedural aspect of Patents, Trademarks, Copyrights, designs, or even the most important points which are not easily available in books. You have to follow your mentor diligently and understand them carefully. Mentors know the strengths and weaknesses of their specialized fields. Also, visit the courtroom regularly. Work on your presentation skills and be sharp. If you don't know the answer just tell your mentor this will help them to guide you better. Publish papers on a good website having a good Alexa rank in India.
Reference list
[1] Oishika Banerji, November 2, 2021, available at: https://blog.ipleaders.in/various-opportunities-available-for-an-ip-lawyer-in-india-and-abroad/#Pay-scale_abroad
[2] https://www.ambitionbox.com/profile/intellectual-property-attorney-salary
[3] LawSikho IPR, Bhavpreet Soni, Role of IP lawyers in media and entertainment industry, July 23, 2021, available at: https://www.youtube.com/watch?v=YIf7IxGSjqc
[4] College Dekho, available at: https://www.collegedekho.com/careers/intellectual-property-lawyer